EXO|E SKIN REVITALIZING COMPLEX;
A complete and perfectly formulated set of active naturally occurring secretory factors from plants: plant factors, liposomes, growth factors, & anti-stressing factors. EXO|E is a three-step process. This system is chemical-free, water-based, and made in the USA. Making it one of the most prized recent skincare lines available for anti-aging and common skin conditions. Patients appreciate less downtime and enhanced results enabling them to do more aggressive treatments minimizing social downtime while optimizing procedure results.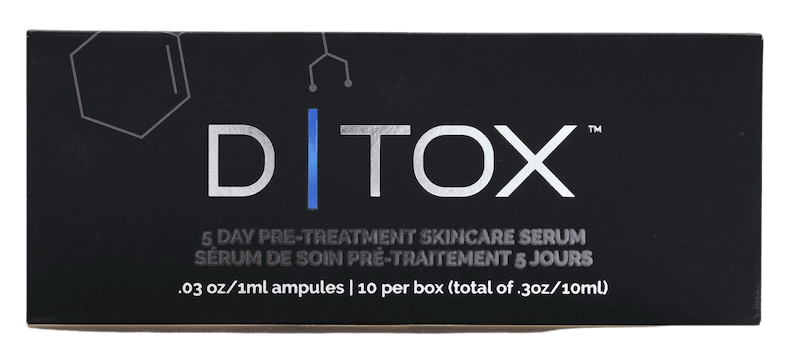 D|TOX

D|TOX helps hydrate and prep your skin for your upcoming aesthetic treatment. D|TOX provides hydration support to your skin when needed.
EXO|E
EXO|E is a consortia of active plant based secretory factors chosen for perfect compatibility with the skin and leading to targeted results and desired outcomes.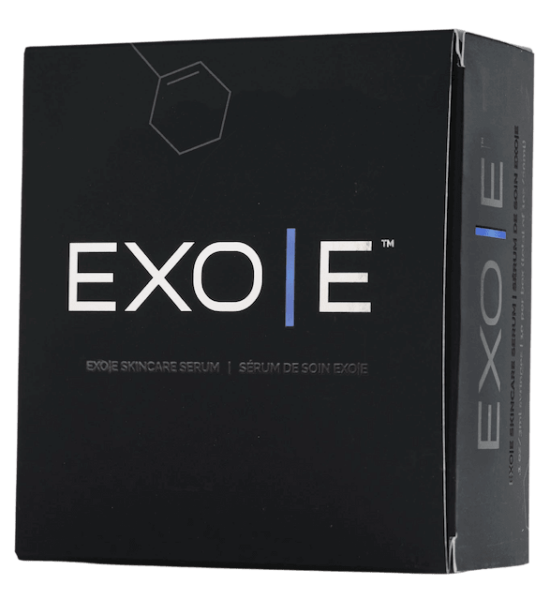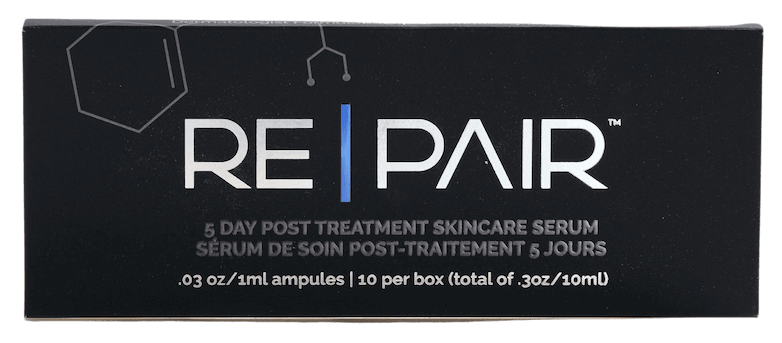 RE|PAIR
RE|PAIR reinforces the work of EXO|E with ten additional applications of the full complement of plant factors found in nature's restorative processes—a home run for the skin. RE|PAIR provides continuous support for restoring the skin to a more youthful appearance.
Exosomes are" extracellular vesicles" that send a signal to regional cells and kick them into action. They are naturally secreted nano-particles coming off of growing stem cells that harness potential, have regenerative properties, contain interleukins, growth particles and proteins. They are lyophilized and double filtered to preserve biologic activity so the formula is shelf stable and doesn't lose efficacy over time. FDA cleared and registered with Health Canada.
Intrinsically anti-inflammatory
Versatile and easy to use
Plant based
Retains full activity and benefits does not dull in container over time
Effective in regenerating and thickening the dermis
Assists in producing new collagen by improving blood supply and hydration
Increases elastin production up to 300%
Increases cell growth up to 80%
Improves neocollagenesis (collagen production),  neoelastogenesis (elastin production), and angiogenesis (blood supply)
By improving blood supply, more nutrients reach the skin
Controls pain sensation and irritation post treatment to reduce downtime by shortening time that macrophages are in inflammatory phase
Can be paired with Sylfirm, PRP, Chemical Peels, or solo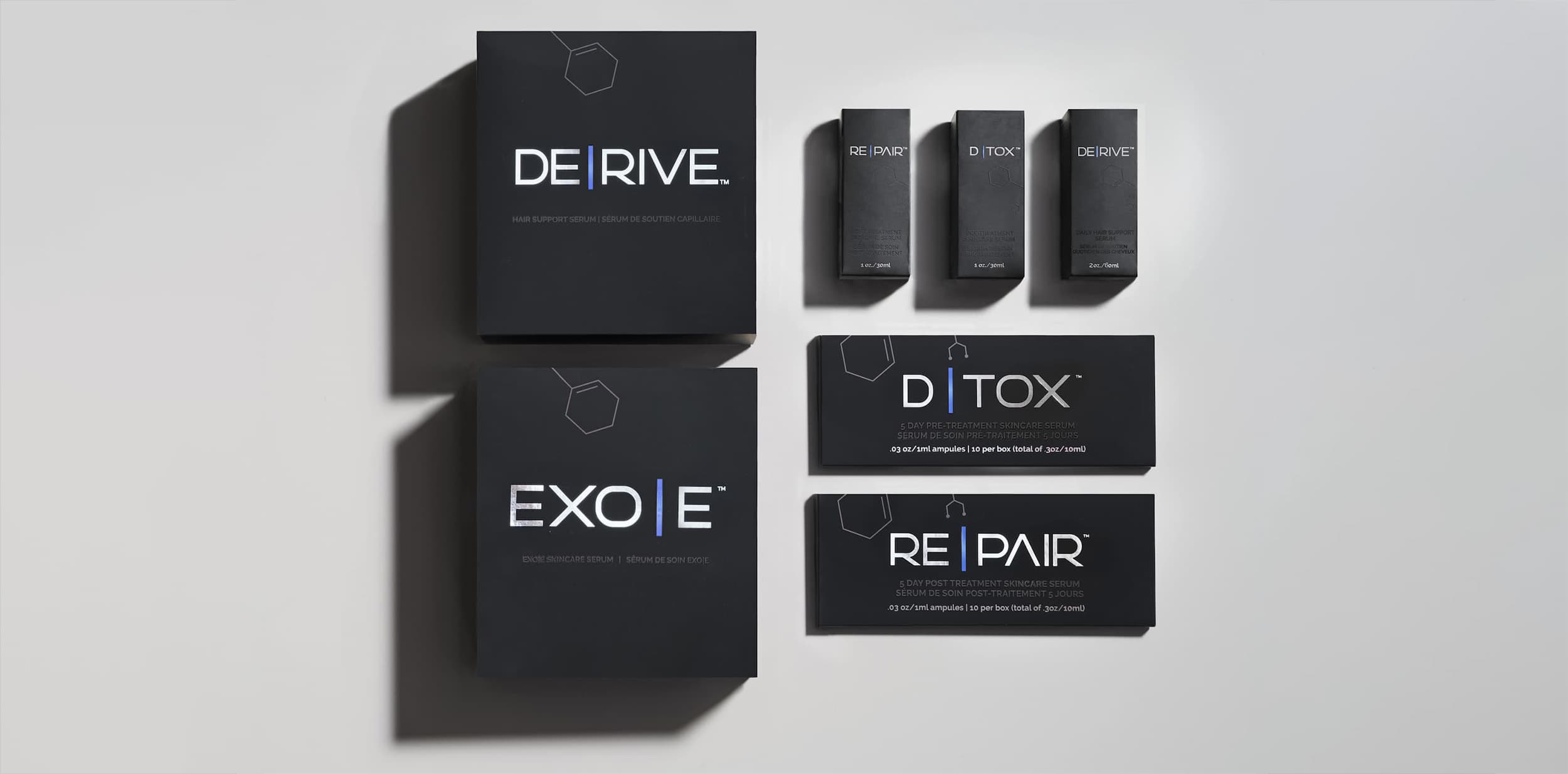 Encourages hair growth by addressing hair AND scalp health
Easier than PRP
Consistent quality (doesn't depend on patient's age)
No risks of blood draw
Easy to combine with another treatment such as Fotona HairRestart or Sylfirm RF Microneedling
Reduces hair follicle inflammation
Contains these binding protein precursors:
PDGF induces and maintains anagen phase in hair cycle (hair stays longer for a denser growth pattern)
HGF facilitates hair follicle elongation (healthier root)
VGF increases hair growth and size (by increasing blood flow to each follicle)
IGF1 improves migration, survival and proliferation of hair follicle cells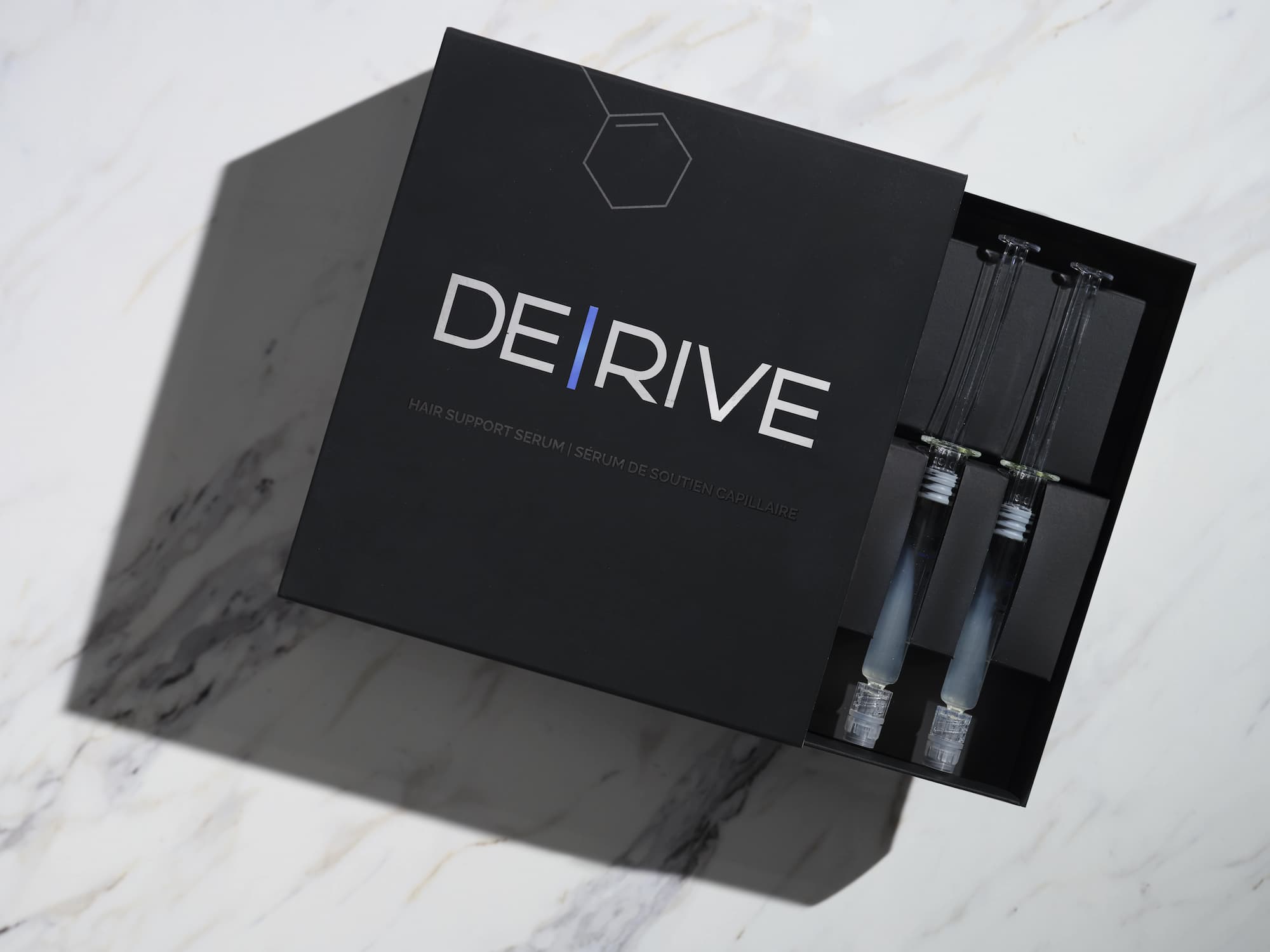 Hair and scalp health is one of the fastest growing and most exciting fields in aesthetics with a projected growth of 15.4% over the next 5 years. Our DE|RIVE Daily Hair Support Serum was specifically formulated to address hair and scalp health.
An addition to our EXO|E family of products, the DE|RIVE is carefully curated from well-studied, plant-based factors that support scalp and hair health.
DE|RIVE is available for in-office topical application, as well as a take-home that can be easily applied daily for continuous support.